driving directions, and public transportation routes

For additional information about:

Volunteering * Vending * Presenting * Sponsorship

The Tradition Continues only with your help 

Become a contributor to the 

Annual International Locks Conference:

Natural Hair, Wholistic Health and Beauty Expo

Feel free to donate as much as you like

You can donate using a  credit/debit card

This year's conference theme: 

"Black is Still Beautiful--Say it Loud, Wear it Proud!"

is dedicated to conscious, aware, nation building, beloved Sisters and Brothers,

our babies, and Liberation minded political prisoners globally!

Enjoy these videos and taste just a sample of the positive cultural energy that will 

be flowing through and around the conference. 

It is our 21st year of promoting black businesses, of promoting learning who we are, 

of celebrating our rich heritage, absorbing revitalizing energy. 

Come experience that loving feeling, and help honor our collective ancestors...

Come be part of making Our Story together!

General donation is $10.00 per day

Children under 12 years old are

 FREE

 New features:

Nu Watoto Village~ Children's Circle

Wellness Atrium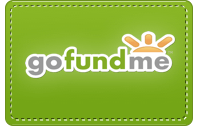 Make a donation of fifteen dollars or more and receive your choice of one of eight posters**

 available as a thank you gift. 

By participating in our 2015 Go Fund Me Campaign you will be helping two vital cultural institutions the:

  21st Annual International Locks Conference:  Natural Hair, Wholistic Health and Beauty Expo  and

October Gallery's commemoration its 30th year of presenting the Black Art Expo

**Additional posters are available for preview on our marketplace page

Black is

RuffMic of Precise Science